Traditionally, companies have used advertising agencies to promote their products. However, in recent years there has been a shift away from this traditional approach, due largely on the rise of branded merchandise agencies who provide an alternative means by which brands can achieve success with customers through creating high-quality goods at competitive prices, while also increasing awareness about your company's brand message via innovative strategies. Like playlist development or licensing agreements that allow consumers to access unique content based solely around what you offer without having any additional costs associated beyond those necessary for producing said items themselves!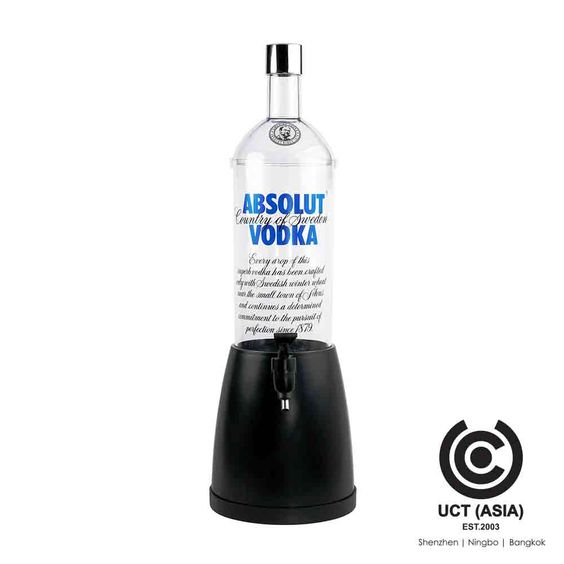 Why you should work with a Merchandising Agency
Branded merchandise agencies are businesses that specialize in creating and distributing promotional products and marketing materials. Bangkok Premiums located in Asia for example, offer a turn-key solution for you to launch your corporate merchandise. Branded merchandise agencies offer a wide range of services including, but not limited to: logo design, packaging design, promotional product development and manufacturing, packaging design, online marketing strategy and sales promotion. They are able to work with companies from all over the world including developing countries. They can also help you develop your own product if you want it customized or created in house, thanks to a prototype facility in-house.
By working with merchandising agencies your business can reduce its advertising budget by improving the supply chain process and improving reach if you make something quirky and innovative. Bangkok Premiums' team of promotional product professionals are able to assist you in developing a corporate gift that will be used repeatedly as an effective marketing tool! Promotional products are tangible items imprinted with your company logo, message or name and distributed at events, tradeshows, meetings and seminars. They serve as permanent advertisements for your business even after they have been given away. Branding makes it easier for customers to recall your products or services making them more likely to buy from you again since they don't have to think about where they saw your ad last.
How to find the right one for your business
It is an understatement to say that there is a lot of competition in this space. So much so that even the most established brands are facing a constant stream of new entrants. The question is, what exactly is the right type of agency for your business? There are many different types of agencies, each with different strengths and weaknesses. But to narrow things down, here are a few tips:
1. Choose a company that has been around for a while. Having successfully negotiated previous deals and having existing sourcing connections should help your project.
2. If you want to break into a specific industry, consider working with someone who has specific expertise in your field. If an agency does not have any contact with your industry it might be better to work with someone who understands it well enough for him/her to be able to help you out if necessary (and can execute on whatever plan you come up with).
3. Find out about their brand(s) before signing up; some companies create large portfolios, while others only do projects for one brand (or a couple brands). Another important thing to look out for is how they handle relationships between clients and vendors: do they build trust or do they use intermediaries?
4. For products that require an expensive production process, look for companies that specialize in these services or materials. If you require an extremely customized product then look into manufacturers who can produce prototypes on-site as this can significantly increase the efficiency of the ideation process.
The benefits of working with a branded merchandise agency
There are a few benefits associated with working with a branded merchandise agency. To name a few: Branded Merchandise agencies are able to help businesses create and distribute promotional products and marketing materials. The process of creating promotional products is widely available online, but it is much easier to work with someone who specializes in this field. The biggest benefit of working with an agency is the ease with which you can create promotional products for your business. Branded Merchandise agencies are well-versed in designing and distributing marketing materials that will help your company spread the word about your products. They have a team of creative minds that can come up with creative ideas for any product or advertising material you may have to promote your goods or services. Branded Merchandise agencies have expertise in branding and merchandising, which means they understand the importance of design and the processes involved in creating an effective promotion for your brand. A branded merchandise agency understands the importance of graphic design when it comes to creating promotional items for brands such as New Balance, Disney, or Nike, among many others.
Tips on what to look for when hiring an agency
If you want to hire an agency, the first question you should ask yourself is: "What kind of services do they specialize in?" There are many different kinds of agencies, but in this post we will only cover agencies that specialize in promotional products.
The most popular types are:
Merchandise agencies
Apparel and clothing agencies
Branded merchandise agencies
Each type has its own set of specific services, so it's important to know what you are looking for if you are considering hiring one. For example, if you are looking for merchandise advertising, look for agencies that have a long history of putting ads on products that sell well. If you want to advertise a brand on the back of something like a t-shirt or hats, look for an agency that specializes in apparel marketing. If your goal is to build a branded merchandise agency and not just advertise your brand within it, consider asking what types of products they can also promote.
Examples of brands that have worked with Bangkok Premium in the past
There are several brands that have worked with Bangkok Premium in the past. These include: Microsoft, Nescafe and Heineken just to name a few.
So if you are looking for promotional merchandise you can rest assured Bangkok Premiums is here to support you from beginning to end.
that is not the blog section lol