The art of gift giving feels amazing. Whether you are watching a loved one open a present at Christmas or a friend on their birthday, seeing the look on the recipient's face lifts the spirits. The same applies to corporate gift giving; not only does it feel good, rewarding your valued clients and partners with presents, but there are other practical benefits as well.
In this article, we're going to share some great corporate gift ideas, but first, let's look at some of the advantages of doing so…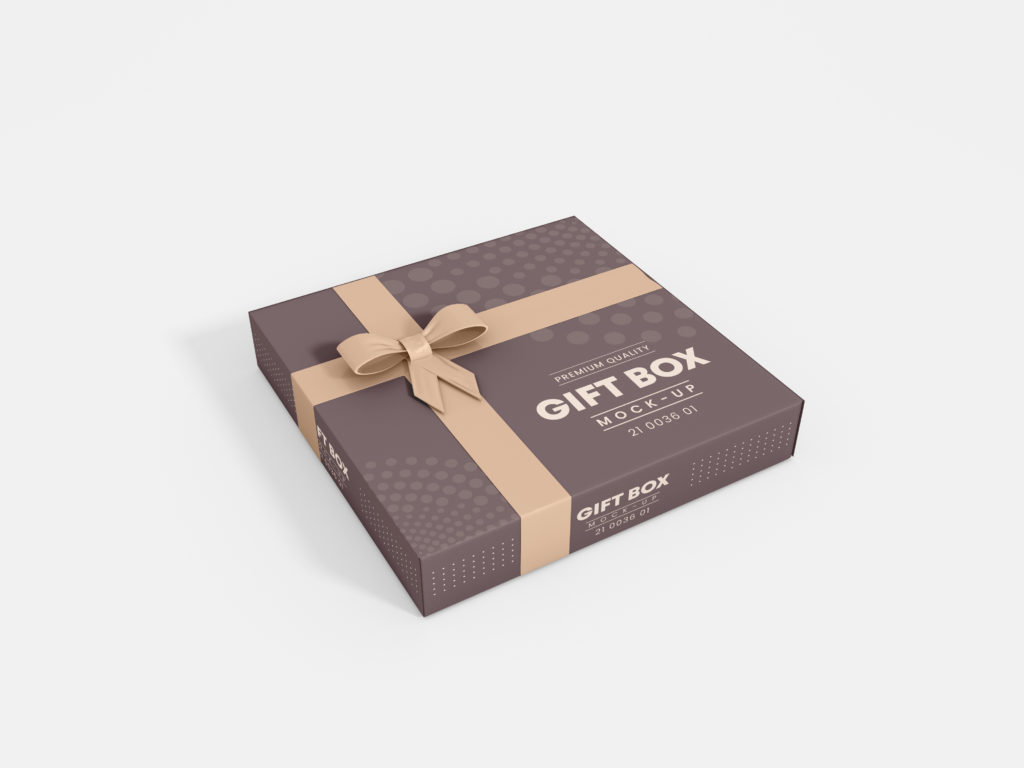 Benefits of corporate gift giving
Here's what corporate gift giving can do for you:
It's good for business: think of it as 'selfish altruism'. By doing good for others, you will inherently be doing good for yourself. Corporate gifts are an excellent marketing tool, creating brand awareness, building brand loyalty, and ultimately attracting new clients as word spreads.
Strength B2B relationships: your partner businesses are run by people and people love receiving gifts. A prospective client is going to be far more likely to work with you over your competitors if they receive a branded promotional gift from you, demonstrating that you know how to take care of your clients.
Build brand recognition: the best corporate branded gifts are long lasting and practical, thus increasing their reach. Products that have been customised with your brand and tagline will be encountered by many people and that is great for business in the long run.
An attractive ROI: the bottom line us, promotional corporate gifts are cheap – particularly when you consider how much value they can bring to your business. As the saying goes: "you have to speculate to accumulate".
Supporting other businesses: a well thought-out gift-giving programme is great for supporting local businesses, suppliers, and your potential partners.
Morale boost for employees: corporate gift giving doesn't have to be strictly reserved for your partners and clients. In fact, showing your employees some appreciation and recognising their hard work with corporate branded gifts is great for morale and employee retention rates.
Show shareholders some love: corporate gifts for shareholders is a great way of reminding your investors that their contributions are appreciated and that their efforts are worthwhile.
Corporate executive gift ideas that will leave a lasting impression
Now that you have a clear idea as to how corporate gift giving can benefit your business, let's take a look at some different gift ideas. What constitutes a great corporate gift?
Before you can choose the perfect corporate gift, there are a few considerations that you must bear in mind first:
How much budget can you set aside for this? – whilst a solid gift-giving programme can deliver an impressive ROI, you still need to budget carefully and accordingly.
Will the gift be useful? – there should be a practical purpose to the corporate gift. That way, it will stick around and be used for longer, thus maximising its potential reach.
Are there any cultural differences you should be aware of? – for overseas clients, make sure you gift appropriately. Do your research to prevent any chance at offending them.
Are there any festivals or events coming up that you can share theme with? – for example, Thailand's festival of water and light (Loi Krathong), would be a great time to gift something related. Or, you could even gift them some branded water pistols during the Songkran water festival!
Don't skimp on quality! – it is important that you find a reputable corporate merchandising company and never skimp on quality. If a corporate gift breaks within the first week, what does that say about your brand and business?
With that in mind, here are some great corporate executive gift ideas:
Water bottles
Reusable coffee cups
Bags for life
Clothing
Travel kits
Office games
Office merch
Pens
Notepads
Diaries
Wireless phone chargers
Coffee machines for the office.
Ultimately, it all depends on the nature of your client's business as well. If they are an agency and work mostly in an office, gifting them clever and unique gifts that can enhance their office experience (e.g., a USB cup warmer for example), will go down a treat!
Think carefully about each unique client and prospect, and then tailor your gift ideas to them accordingly. The more personalised a corporate gift the greater the impact it will have.
Anytime Fitness – Corporate gift giving done right
A great case study for corporate gift giving is Anytime Fitness: they created branded medicine balls, gym bags, water bottles, hats, and so on. All of these items have practical use and something as handy as a branded water bottle from a fitness studio is subtly genius. The recipients wouldn't need to bother buying their own water bottles and simply use their Anytime Fitness ones instead.
Generous gifts that are cheap to manufacture, whilst providing incredible marketing opportunities. Everybody wins!
The takeaway
When you come up with the perfect corporate gift for a client or prospect, it will feel amazing. That, and sharing gifts is an amazing way to strengthen those relationships and encourage loyalty. If you've found excellent clients that you love working with and wish to keep them around for as long as possible, we highly recommend that you share the love and treat them to some amazing corporate executive gifts.