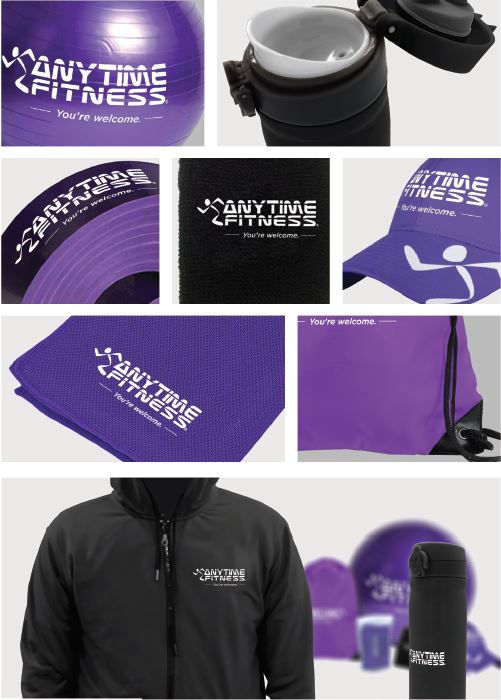 The Challenge
Fitness industry is booming. New clubs are popping up everywhere, it becomes a tough market to be in.. Some clubs are competing on price, while other clubs drive engagement and quality. Engagement comes at a cost, promotional items need to be changing all the time, and as a consequence in low quantities.  Anytime Fitness was looking for a partner able to support them in their growth in Thailand and in South East Asia, manage low Minimum Order Quantities, varieties of items, warehouse and pick and pack solution as well as an ability to distribute to different countries in SEA.
BANGKOK PREMIUMS Solution
BANGKOK PREMIUMS full offering made the difference: our strong expertise in sport equipment, our sourcing network, our ability to warehouse/distribute in various countries and our creative services made the difference. We developed a promotional program including ranges of promo and exercises items (cool towel, exercises band, hoodies, tumbler, duffle bag, usb, drawstring bag). Our sourcing team managed to have low MOQ on a large variety of items at best price. Eventually, our warehouse and logistics team managed storage, pick and pack and distribution of items in all branches of Anytime Fitness.
This program not only increased retention but also allowed numerous new subscriptions.
For numerous years we have been working with Heineken and Asia Pacific Breweries to support their market expansion in the region: Ice Buckets, Wooden Trays, Beer Towers, Coasters, Bar Mats, Giveaways, … we know it all. We offer the best in sourcing quality, product innovation and prices. This is the key, on this very competitive and evolving market.
At BANGKOK PREMIUMS we are masters of the Beverage/Spirit market where we know perfectly the regulations, the promo trends and have 20 years of history.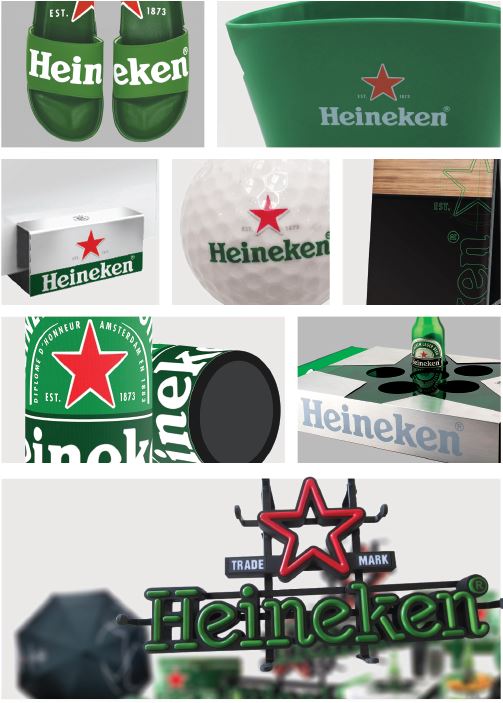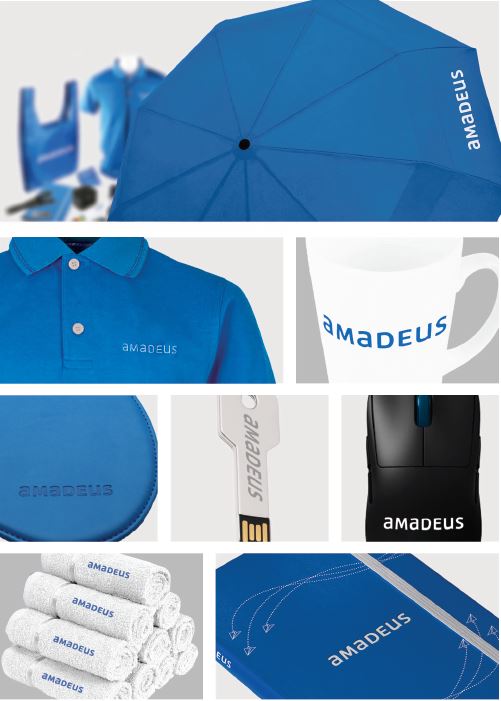 The Challenge
Amadeus relies on Travel agents and other channels  to sell their products and services. This clientele is somehow volatile and needs to be engaged in a day to day basis. To do so Amadeus needed a customer engagement program. BANGKOK PREMIUMS supported Amadeus numerous years on various programs.
BANGKOK PREMIUMS Solution
We designed promotional gifts and branded merchandise programs that incentives the Travel Agent to do more business with Amadeus. The program included items such as notebooks, stationary sets, travel set, thumbler, umbrellas, fidelity cards, bluetooth speaker, usb key, eco friendly gifts, … We were able to very quickly brainstorm, design, source top products in china and thailand, manufacture and deliver in Thailand and South East Asia.
Licensed Promotional Gifts
The Challenge
We delivered dozens of promotional operations involving licensed promotional gifts. Our customers for these specific requests, always want very high quantities and have very thought timelines. It takes some experience to be able to manage them. Be it for Pokemon Promotional Gifts, Transformers Promotional Gifts, Disney Promotional Gifts, Pixar Promotional Gifts or Hello Kitty Promotional Gifts, the licensing part of the job always takes time and experienced staff.
Our Solution
BANGKOK PREMIUMS is your partner for any promotional licensed products, promotional licensed gifts. Hello Kitty License, Disney License, Transformers License, Pokemon License, you name the one you like, we take care of it. We have extensive experience in that field and we believe there is no better way to promote a brand!
BANGKOK PREMIUMS is participating in the Licensing trade show held in Hong Kong Exhibition Center. We go there to spot new promotional product ideas and copyright properties you might like to partner with to promote your brand.
You can choose different types of campaigns, On-Pack, Gift Redemption.
We personally like Gift Redemption, as it is probably one of the most popular ways to incentivize customers and build trust among customers. Rewards are a great way to keep customers loyal to your brand. When done right, this could boost your sales even more!
Redemptions allow brands to give away higher value gifts since there is a lower take up than simple on-pack promos.
If you are considering redemption campaigns consider Fixed Fee Promo Insurance or limit the number of gifts per below..
If you keep the gifts to a limited number of pieces available, it generates exclusivity and increases perceived value. This encourages consumers to purchase the product to participate.
Using an online draw gets customers to sign up, maybe like your Facebook page, and learn more about your company online.